From the book The Madness of Amadis (Agendapoetry) – Translated by Timothy Adès
`What!' said the warrior, `Venus, in my arms
your destiny as sovereign beauty lies.
Bare feet, and throat, your hair's unrivalled charms,
and the sea-treasure guarded by your thighs!
Of all the whole world's interchangeable
obedient servants, madam, tell me why
this one, who answers `I' to one sole call:
his own, and that itself is surely `I'.
But, high adventure for this voice, half-heard,
in this plain armour of the armoury!
High pride, in strict equality interred,
plunged among equals who are doomed to die.
Thunder must choose! the bullet's whirring flight
trembles to speak its number, and the blade,
wing of a seabird, sinuously bright,
thrusts through wide horns of bulls its estocade.
Bull of my fate! White, black, in my embrace!
I grasp the fate thrust on me by the night.
On my great breastplate's altar I enlace
my own head, in my two strong arms locked tight,
till in their place, mysterious, marvellous,
Venus, your arms appear, soft stream of milk
of almonds, sweet quintessence luminous,
necklace and mouth abyssal, smooth as silk.
I'm not submerged, but find my birth in this,
find my baptismal springs, my lustral home,
exist in your cries, trances, ecstasies.
To mate with me you spurted from the foam.
Strange that of all those goddesses, divine
nymphs of the woods, the fields, the mountain-crest,
you are the one, when I say: mistress mine,
who runs to hide her forehead in my breast!
I brush aside your lashes and your hair,
gaze deep into the chasms of your gaze.
No, I shall never know a final hour:
I store up all our hope in endless days.'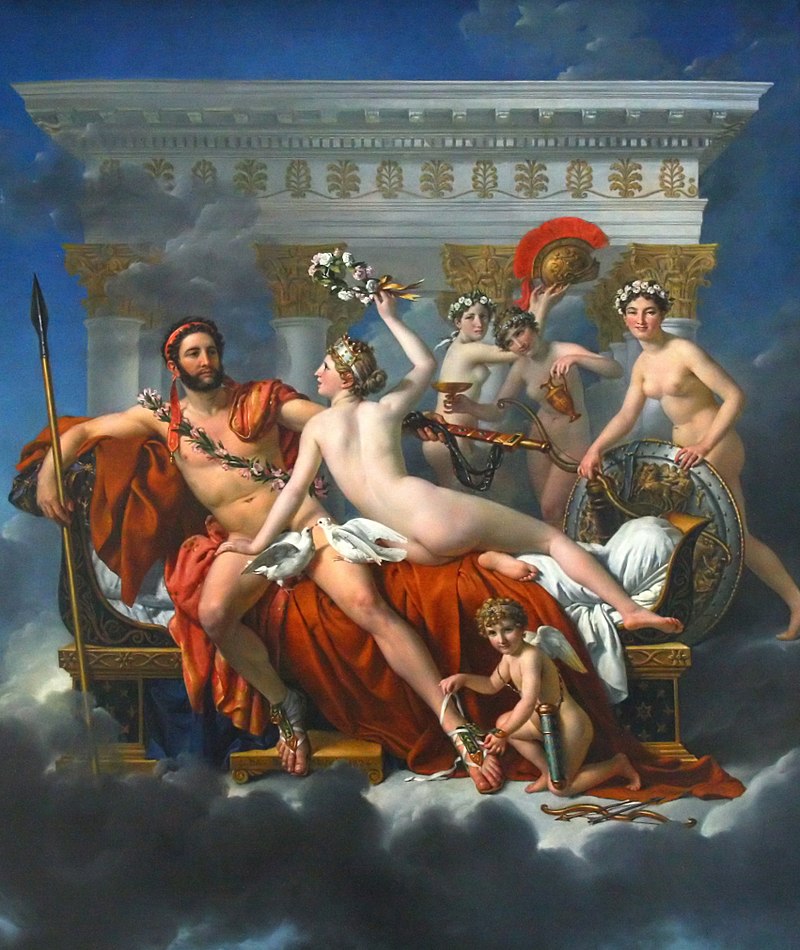 Translation: Copyright © Timothy Adès