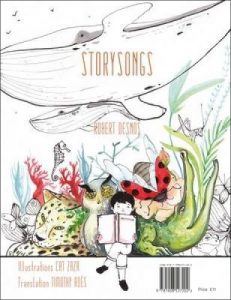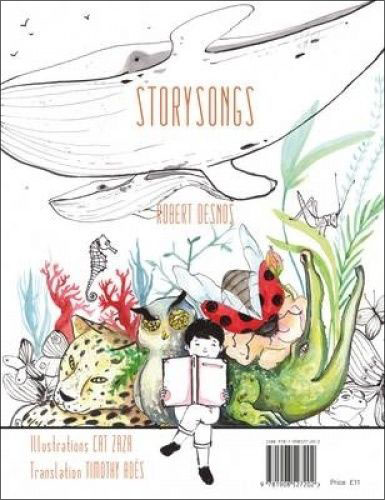 Storysongs/Chantefables: for good children to sing to any tune: by Robert Desnos, with translations by Timothy Adès and illustrations by Cat Zaza.
Agenda Editions, 2014. Fully bilingual, double–fronted book.
A charming book for children and adults to sing to any tune. The brilliant French poet and surrealist
Robert Desnos
, 1900-45, wrote these thirty Storysongs or 'Chantefables' in 1943, shortly before he was deported as a Resistant. They were quickly published, but he never saw them in print.
These little whimsies of the animal world have delighted generations of French children. Now at last they have been skilfully put into English by the translator-poet,
Timothy Adès
. This book is bilingual and is adorned with superb illustrations by the award-winning graphic artist
Cat Zaza
(Caterina Zandonella).
"A delight for readers of all ages! We enjoyed the illustrations very much. I thought the translations very subtle, clever, pertinent and apprpriately humorous!" – Georgie Colvile